Explore Dynamics 365
Applications that work great on their own – and even better together or with your existing business systems.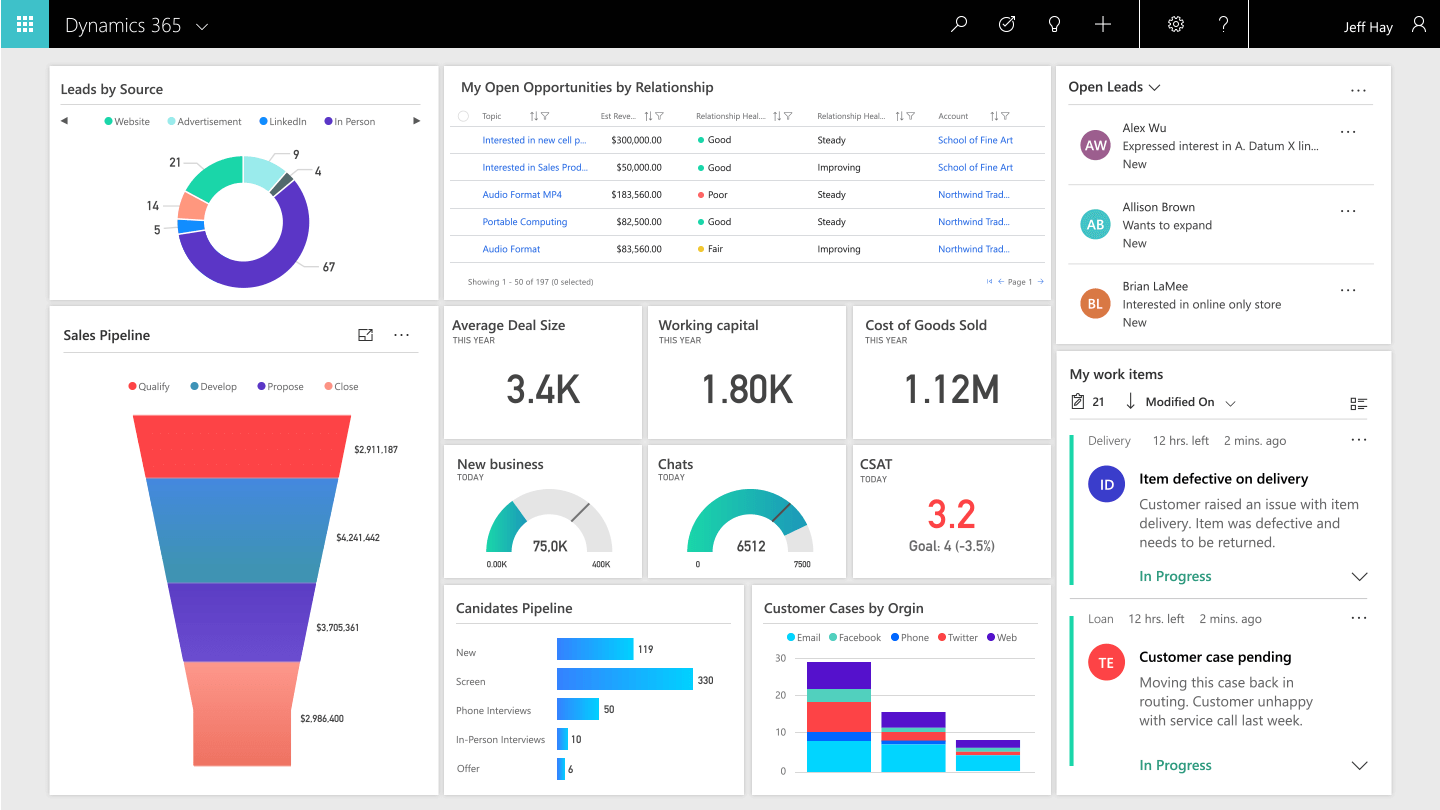 Why choose Dynamics 365.
Connect your data and apply intelligence to drive your digital transformation with the next generation of business applications on the trusted Microsoft Cloud. Unify your business by connecting people, processes and data across Dynamics 365, Office 365, LinkedIn, and Azure.
Make intelligent decisions with built-in AI, analytics and prescriptive guidance. Adapt to your needs by integrating applications with existing systems- or tailor and build upon then with the Microsoft Power Platform. Take a modern approach by infusing AI mixed reality, social, and mobile capabilities for rapid business innovation.