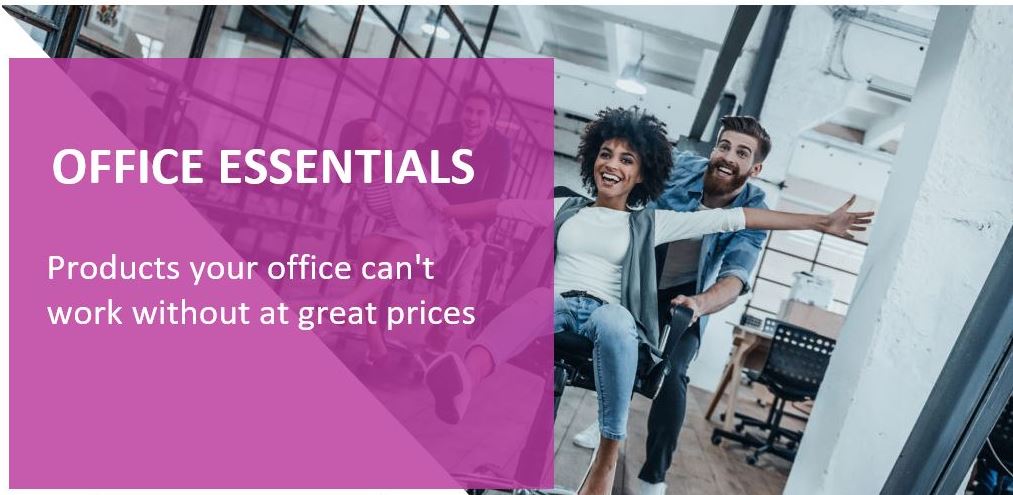 Do you manage your office supplies as an afterthought?
While many small businesses seem to run their operations on a day-to-day basis and to manage their office supplies as an afterthought, others take a much more proactive approach to managing office supplies. The latter approach can save you time and money and can help you avert missing important deadlines
How do you manage supplies for your business? Do you proactively manage your packaging essentials (bubble wrap, cardboard boxes, etc.), printer ink and paper, and filing and storage tools? Or do you leave these items to the last minute or even until they've completely run out, setting yourself up for desperate runs to the office supplies store to avert missing a client deadline? Do you have single pointof contact for the procurement of these items, do you have budgets and monitor spend or even waste?
Perhaps your concern lies with cash flow, and to hold back on ordering too much means to retain more capital on hand. Granted, cash flow is a concern. However, by limiting your purchases you may be missing out on potential cost savings for your business as well as wasting valuable time with additional ordering. Regardless of why your business buys the way it does, there are still some effective strategies for managing supplies for any business.
Get the essentials under control
One truth of managing supplies is that each business is completly different. Sometimes all that it takes is a fresh set of eyes can help you identify improvements and cost reductions. We know that Office Supplies is the bottom of your to do list. That's where KBS comes in, we have over 30 years experience, we use our expertise to ratlaionlise, help you make easy decisions that steer you towards a managed service that delivers both cost reductions and effeciencies.
Have you ever gone to the stationery cupboard to find that not only are over stocked in one product but have multiple brands and the one thing that you need is not there? Do you struggle to monitor spend across various departments or raid the petty cash tin at the last minute to go shopping at the supermarket?
Reducing costs does not mean compromising quality, use the right paper in your printers and you'll cut down on jammed machines and costly downtime. Use the right brand of toner and your documents will make the right impression on partners and customers. You might also be spending too much without knowing it. In some offices, people use high-grade, expensive paper for everyday jobs like printing memos and emails. We'll make sure you're getting the quality right for every job – and not spending any more than you have to. We'll work with you to decide which products are best, so you save in the long run by making the right choices.
Would you like to find out more about how I can help your business you can contact me on ryan.matthews@kbsgroup.co.uk
Ryan Matthews, Account Manager – KBS Group Office Supplies Account Executive