With complex and evolving communication technologies, we help you manage all your communication devices as a single user rather than an array of phones and computers.
5 Reasons To Switch To Cloud Phone System
Are you tired of boring and old-fashioned call centre or phone system software? Do you believe that your employees need more flexibility even more now than ever regarding your phone solution? Do you need to reduce costs and increase flexibility and management of this platform?
If you answered yes to any of these questions, you should consider switching to a modern adaptable cloud phone system.
#1 Cloud phone from anywhere at any time
The best thing about a cloud-based phone system is accessing your data from any one place with an internet connection, with one administration system for all your locations and offices, whether these are the boardroom or the bedroom.
#2 Easy integration with your existing tools
Integrating your existing CRM, help desk or e-commerce tools with old fashion phone system might be a really challenging process. If you decide to choose a cloud-based solution, you will be really delighted on how easy this is.
#3 Your provider is responsible for software upgrades
Innovation in any field can produce big results. To have access to the latest features and upgrades in your phone system is a must. They can definitely boost your team's performance and improve overall customer experience. Cloud phone system like KBS Cloud-Phone will keep your solution up to date automatically so you can enjoy new features and better quality calls without the hassle of manually updating your license.
#4 Scale up or down, you choose
The great advantage of a cloud-based phone system is that you can easily scale it up as your business grows. When you hire new employees for your organisation you need to deal with 2 important tasks – ensure that all new members have access to the communication system and they are properly trained. KBS Cloud-Phone is very simple and intuitive, so your employees can easily learn how to use it.
#5 Simple and transparent pricing
Old fashioned call center systems pricing is a maze, many of us still can't debunk. The only person who knows how much you will end up paying is the sales rep on the other end and chances are, the cost is not final. The cost of adding seats or updating a license are with some, mind-blowing.
Cloud-based providers usually offer different packages that suit various team sizes and companies. The packages are often seat-based and billed month-to-month, just like KBS Cloud-Phone. With transparent pricing structure, you will always know, what your monthly bill is going to be and how much will your call center cost if you expend with more seats. Once your business starts to grow, you can easily up or downgrade your plan so it better suits your needs.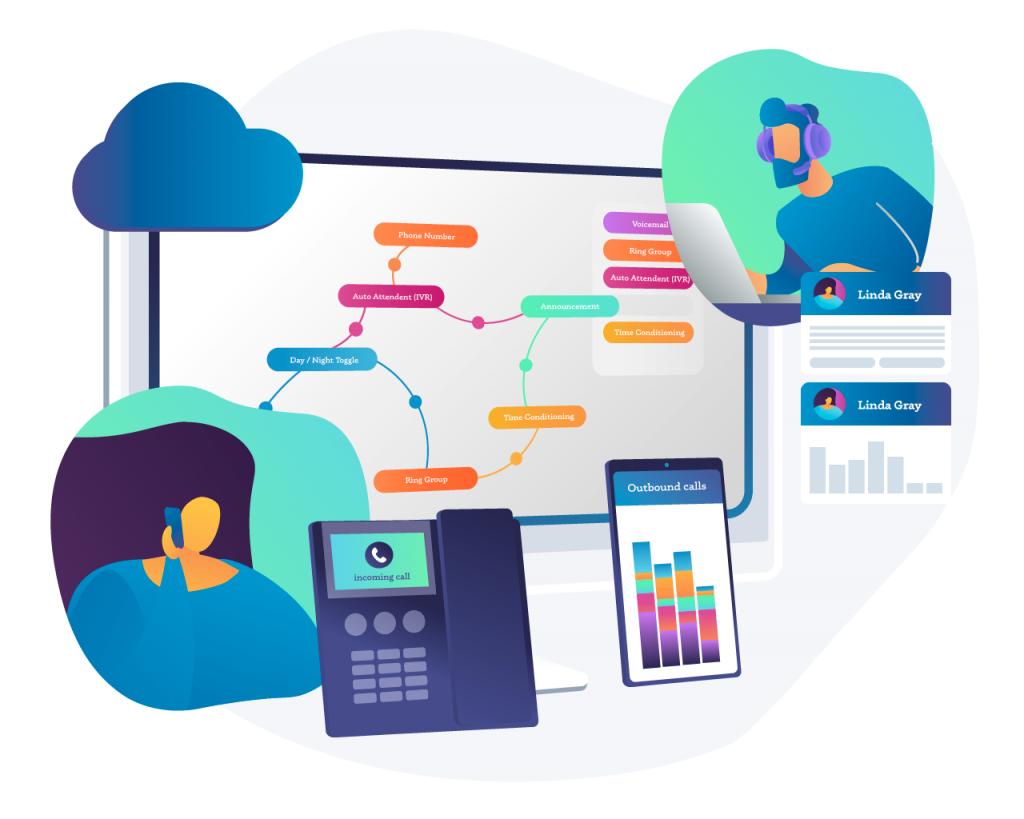 A fully functioning hosted phone system that makes number management easy
KBS Cloud-Phone can replace or work alongside your current phone system. It brings all your phone numbers and devices, both personal and business, under one management system.
Configure and deploy a phone system in minutes with drag and drop
Configuring a phone system will never be the same, it's so easy to do, anyone can do it. No manual needed. Incorporate any device, even if it's not part of the phone system. Integrate your mobile, home and personal numbers with ease. Even record their calls for peace of mind.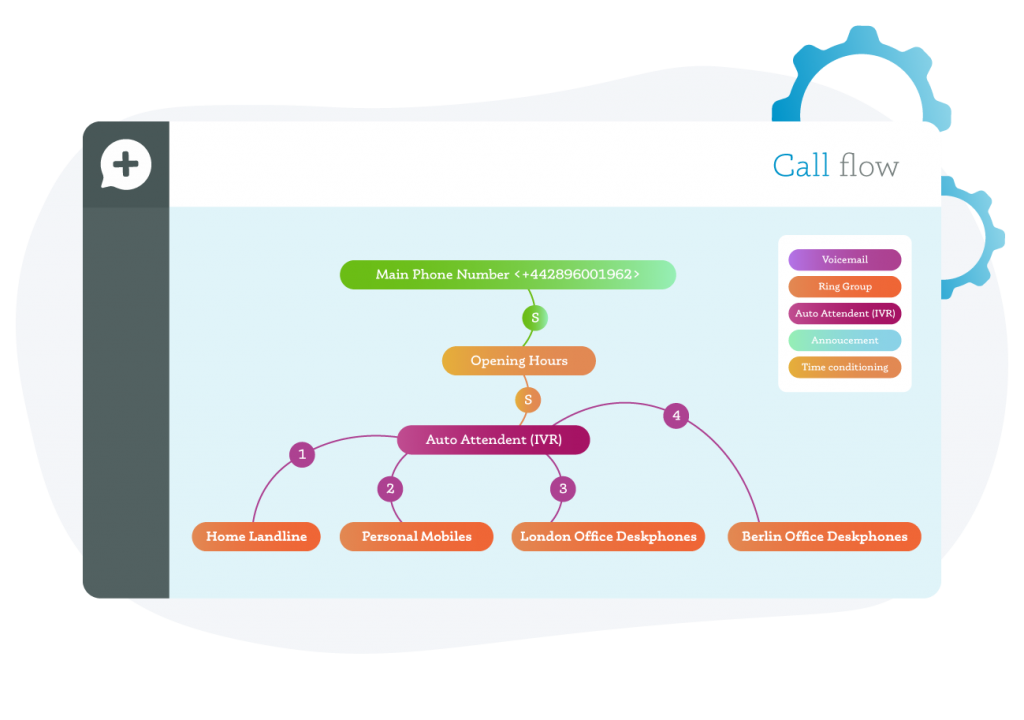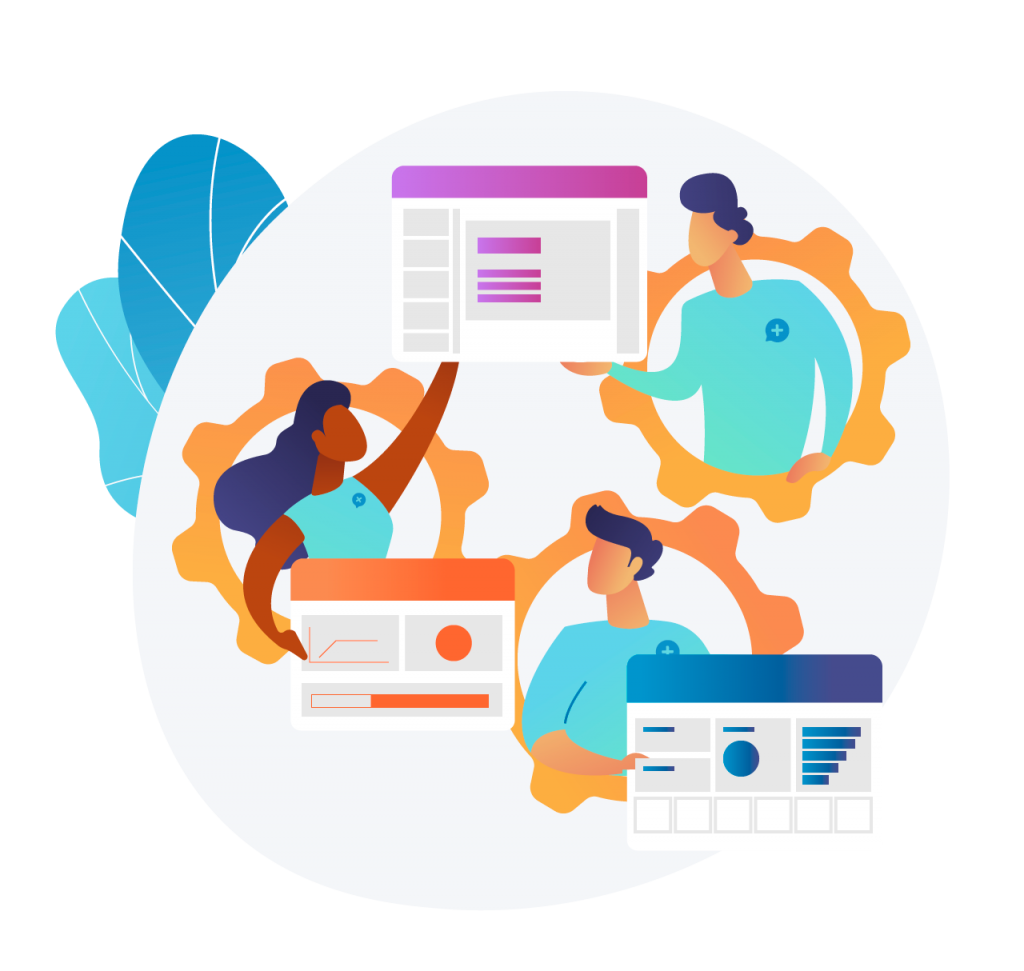 A powerful modern phone system that can work with the leading CRM systems
Incorporate your hosted phone system into the leading CRM platforms. Click 2 dial, screen popping, call analytics, make the most out of your phone system.

See who's on the phone, from anywhere
You can see who is on the phone no matter where they are, even if they are on their home landline in the kitchen.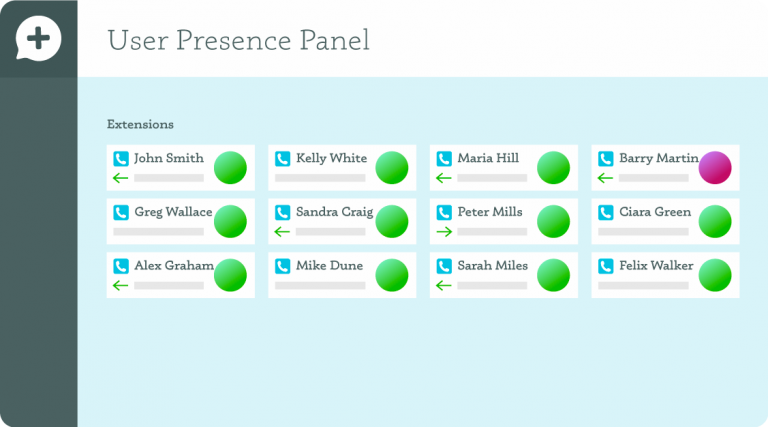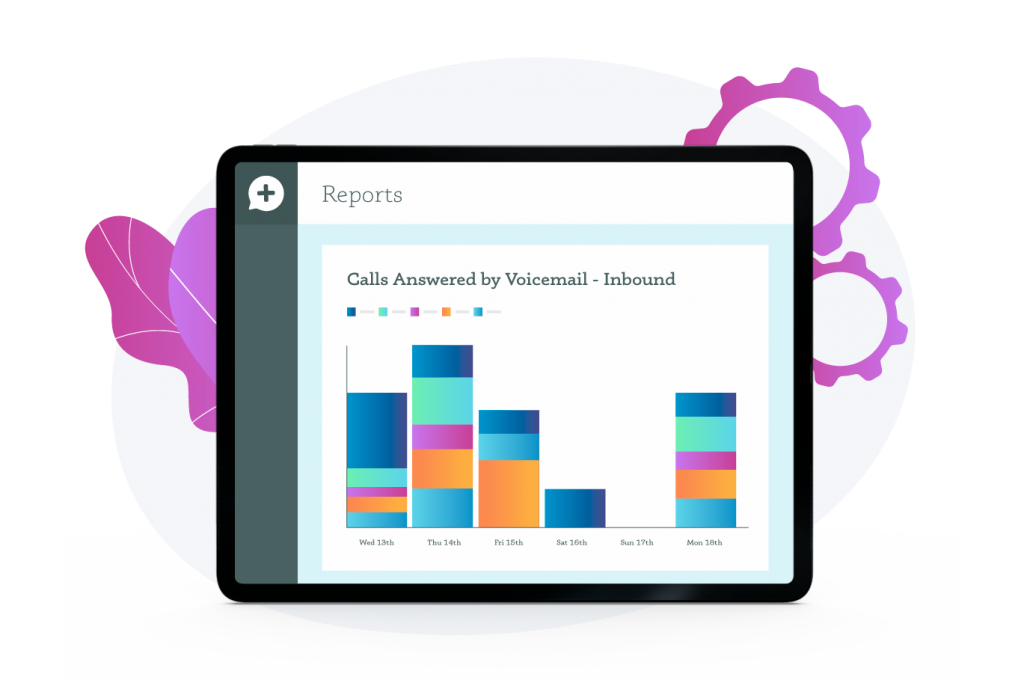 Improve your performance with call analytics
Improve an organisation with detailed call analytics. By understanding how your team is performing on inbound and outbound calls, make big changes through our simple call flow
What was the call like?
Our simple user interface allows you to retrieve a call recording with just a few clicks, provided you have the necessary permissions. You can even activate the recording mid call on a mobile.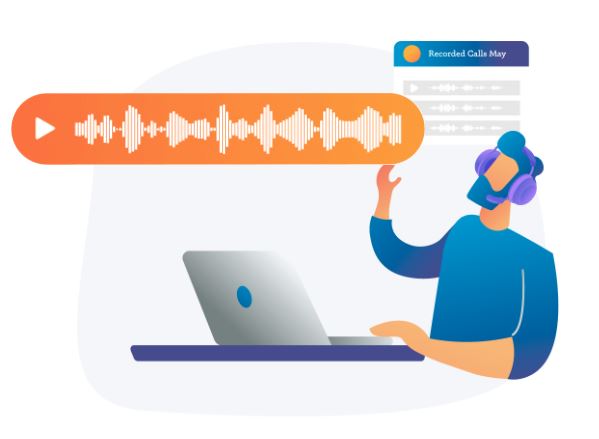 KBS Cloud-Phone , always working through technical excellence.
Just don't take our word for it. Make your business stand out from the crowd, add value to your business. Make that change today and give our Solutions Team a call. #digitaltransformation #thenewtoday #cloudadoption