The past year has certainly changed the way we work in so many ways. Most of us went remote overnight, having to adapt quickly to ensure we stayed productive while working from home.  Here we take a look at just how we have helped our customers make that positive shift towards a new way of working.
Helping Clients With Business Growth
Each and every day our customers tell us that priority number one is adapting tools that enable remote work and help them roll out changes as quickly as possible. When the pandemic hit the need to invest in online collaboration and file sharing tools suddenly became an urgent concern for many of our clients. Small and medium -sized businesses are the heartbeat of local economies everywhere. At KBS we are committed to enabling our customers to stay open and stay connected by offering solutions that make their businesses scalable, adaptable and above all else, successful during these difficult times.
The case for working remotely has been strong for years, but managers worried productivity would decline if their teams worked from home, have stubbornly insisted employees commute to the office.
That changed abruptly last year when the global COVID-19 pandemic left companies no choice but to shift to remote offices or shut down altogether. Many business owners changed their position on remote working. The case has clearly been made to them that teams can be just as productive from home as they were in the office.
Nonetheless, shifting your team entirely to a remote working model poses a unique set of challenges. Let's examine four of the biggest remote working challenges facing businesses, and the solutions we can provide for each of them.
Recover
The pandemic has sparked a cultural shift in the expectations of workers. In a recent trend report published by Microsoft:
83% of UK managers surveyed expect to have more flexible work from home policies post-pandemic.
72% of UK employees and managers report a desire to continue working from home at least part-time
Yet, 62% felt less connected to their team working from home.
This is important. Among all the hype around remote working, there is still a clear need for human interaction. Not everything can be done virtually and, indeed, not everyone can work remotely.
As we recover and re-imagine, we believe the future of work isn't simply replicating the old way in a digital form. We believe organisations that embrace a true hybrid work strategy – reinventing the way work is done digitally, while respecting and leveraging the great things about the way we used to work – will ultimately create a competitive advantage for themselves for many years to come.
As organisations think about their hybrid work strategy, they will need to consider how to adapt for their people, places of work and processes.
Here are just a few challenges facing organisations today:
People:
How do we recruit, onboard and manage great talent remotely?
How do we teach people the right skills for their ever changing roles?
How do we equip employees to securely work from anywhere?
Place:
How do we return to the workplace safely and securely, and manage ongoing risk?
How do we set up the office environment so that digital and physical come together, making it seamless for all?
How do we better connect workers on the frontline with those in back office or head office locations?
Process:
How do we use technology to make processes more efficient, open and collaborative?
We have the tools to enable people to work remotely, but that's only half of the solution that staff need to adopt for the "new world of work". The other half is an inclusive mindset – making sure that employees feel part of their team, wherever they choose to work from.
It's important that everyone has the same, positive experience of a meeting, regardless of whether they are physically present in the office or joining remotely via Teams. This may require a re-assessment of office meeting rooms and investment in digital tools. Offices may even need to be renovated to put more emphasis on large-screen monitors and a Teams Room System to ensure everyone, both physical and virtual, feel included. KBS now offer a free Digital IT Assessment for any business, allowing you to make good decisions.
This hardware could also be placed in areas where people in the office take breaks, allowing them to share a virtual coffee with friends working from home. As I have said, it's crucial for personal wellbeing that companies maintain a team dynamic even when people are not together. Encouraging colleagues to relax and chat about non-work-related topics via Teams as part of their day is crucial.
We've looked at the office environment and how it might need to change, but what about people working from home? Do they need to change their home office, too?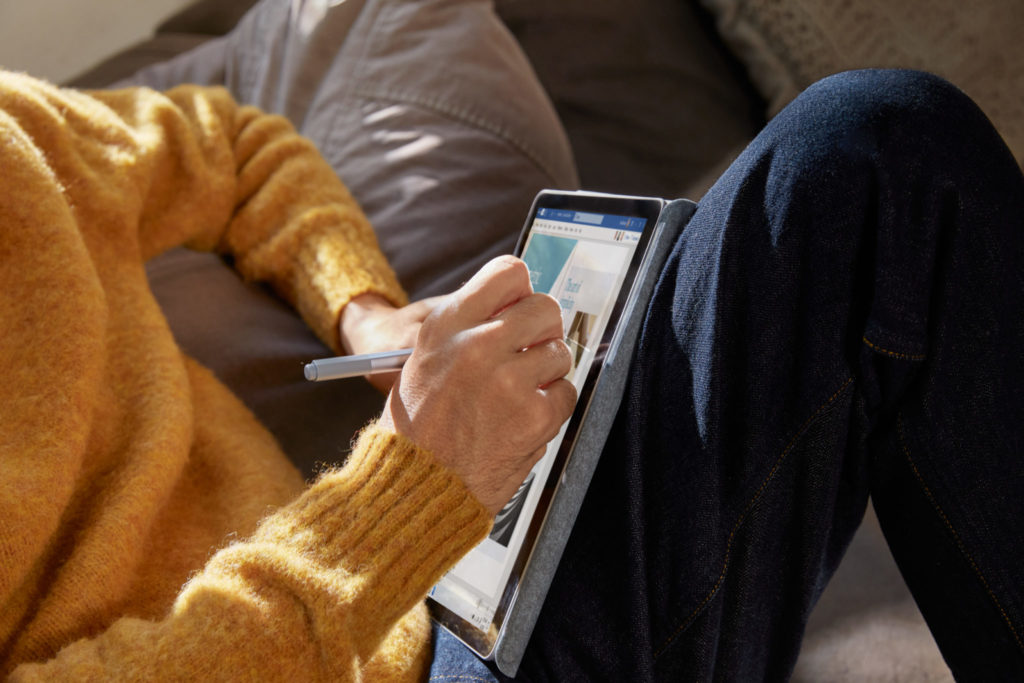 Traditionally, companies have tried to entice people to work for them by offering perks such as company cars. If you work from home most of the time, do you still need a new car? You're more likely to need a powerful and reliable laptop, a high-spec phone, a powerful webcam, a comfortable chair and the right desk, and high-speed broadband. These will become the differentiator that will sway a person to work for one company over another.
There are also environmental considerations, too. According to a survey last year, nearly 40% of millennials have chosen a job because of company sustainability. It's an important factor for many employees. There will be people who are happy working from home, re-using their own, ceramic mugs and not taking up space and using energy in a city office block, because it's reducing their carbon footprint.
There are many things to consider and there is no "one size fits all" approach to the new world of work. Every organisation will have their own, unique situation. Ultimately, for the hybrid workplace transformation to be a success, companies must focus on three things:
Leadership: devising a strategy that enables people to work effectively regardless of location, that enables collaboration, creativity and maintains a sense of cohesion and shared purpose will be key. This must come from the top, from the CEO's office. It shouldn't be something driven by the IT department or HR. Of course, the role of these departments is critical to success, but ultimate responsibility needs to be borne by the most senior leaders in the organisation.
Culture: people are the heartbeat of any business. An effective culture gives people not only the means to be productive but also the power to innovate, adapt and progress. It's imperative that leaders ensure their people have the right skills, and create an environment where everyone feels included to bring their best self.
Technology: having the right technology platform in place to facilitate a strong culture in the age of the hybrid workplace is key. For example, Microsoft Teams helps organisations give people a single tool to chat, call, meet and collaborate. Most recently, Microsoft introduced a new feature called Teams Together that uses an AI segmentation model to place participants together in a shared virtual space as if they're all in the same room together, making virtual interactions more natural, more engaging and, ultimately, more human. Not every organisation can provide corporate devices for remote work, but you can enable access to company data on personally owned devices using Microsoft Intune app protection policies combined with Azure AD Conditional Access. This way your organisation still has the right level of control over information accessed. If you need more control around the environment your users are accessing corporate resources from, then Windows Virtual Desktop hosted in Microsoft Azure can help. If you need to get new devices for your employees to work remotely, Windows 10 and Surface devices have security features built in. Windows Virtual Desktop is a free service and can be used with existing Microsoft 365 or Windows per user license, saving on infrastructure and IT overhead by moving all you Virtual Desktops into a manager service in the Azure. We are also seeing a great take up of Microsoft Business Phone, a phone system designed for Office 365, built for small and medium businesses, this modern cloud-based telephony solution integrates into Office 365, giving calling together with chat and meetings in a single app, Microsoft Teams.
Automation: KBS can help you build a modern digital business addressing the need for flexibility and a distributed workforce. DocuWare mobile workforce solutions will allow you to build a productive workflow model, eliminating tedious manual processes across different physical locations,  with software that can be accessed anytime, anywhere, on any device.
RE-IMAGINE CHANGE
What really excites KBS is the potential for organisations to re-imagine their entire business strategies in the long term, especially as the UK nears the end of the transition phase of Brexit. As the UK ventures onto the world stage by itself, we need to ensure organisations are match fit and ready.
We think the very genetic make-up of our organisations will change dramatically. Employee expectations of ways of working have changed for the long run. We no longer expect to be in the office from 9am to 5pm, five days a week.
We have a different view on what work-life balance means to us – and with this brings new opportunities. Organisations can re-imagine the role of the workplace. We expect offices to change significantly. They will no longer be a place for traditional desk-based working but a drop-in place for collaboration and connection – from in-person meetings with customers, creative workshops and team-building opportunities.
At KBS we think about four elements of digital transformation – empowering employees, optimising operations, transforming products and engaging customers.